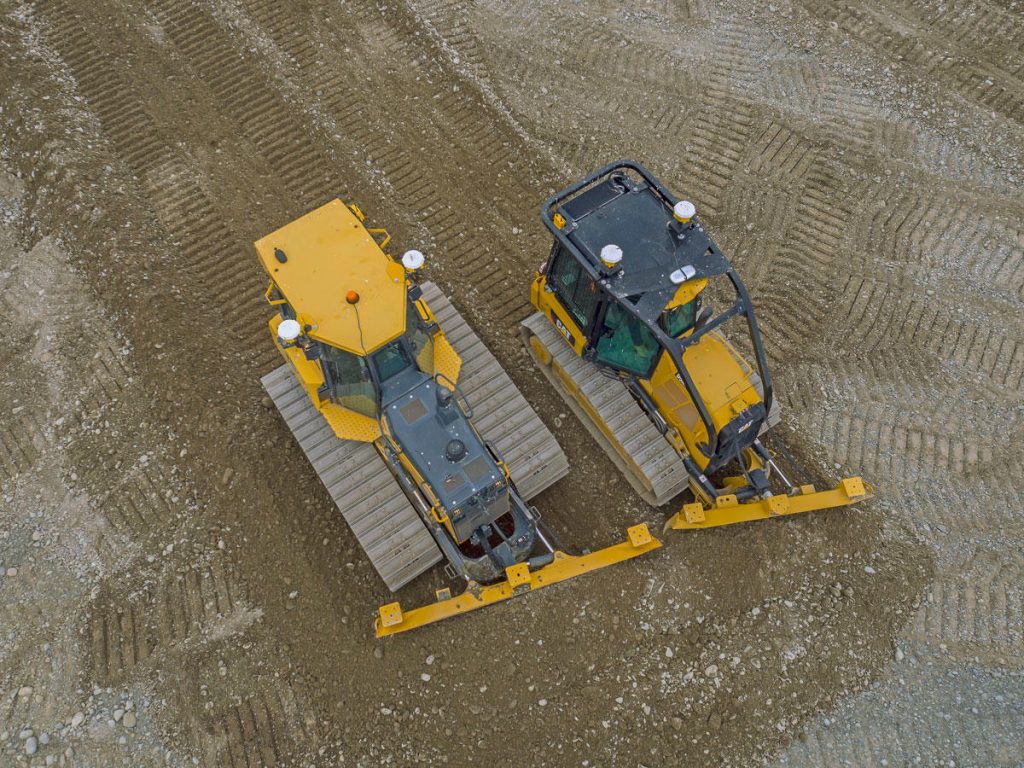 Grade Control for Dozers
Running on time, versus out of time.
Trimble Earthworks for Dozers
Helps new and veteran operators do things right the first time, and in less time than ever before.
Trimble Earthworks Grade Control Platform Cuts Confusion & Costs
The Trimble Earthworks Grade Control Platform helps dozer operators cut the confusion that leads to wasted time. Reengineered from the ground up, our innovative, next generation grade control platform helps make you more efficient and productive.
Trimble Earthworks Software
Trimble Earthworks for Dozers is an entirely new grade control software application that is intuitive, easy-to-learn and runs on the Android operating system.
Trimble Dual GNSS
Trimble, a leader in precision measurement technology, pioneered the Dual GNSS solution to meet the needs of the construction industry. Watch the video to see how it works!
Horizonal Steering Control
Automatically control the machine to follow any horizontal alignment from the 3D model. This allows the operator to focus on grade, machine productivity and safety rather than worrying about steering, for increased situational awareness, better accuracy and improved productivity with decreased overlap and fewer passes.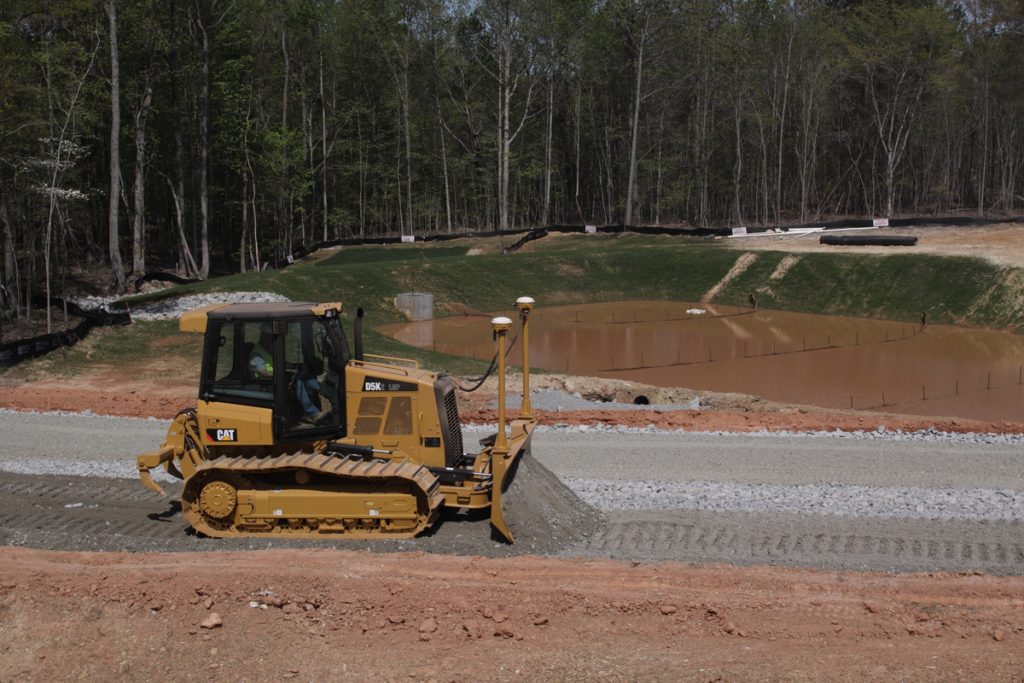 Trimble Configuration Options for Dozers
Product
Application
Configurations
Description
3D
– Highway & railway construction
– Airport construction
– Concrete pours and slab replacement
– residential and commercial site construction

Single GNSS
Measures the position of the bucket and compares that to design data for rough grading and mass excavation on complex design surfaces
Dual GNSS
Measures the exact position, cross slope and heading of the blade for fine grading on steep slopes and complex design surfaces
Universal Total Station
(UTS)
Total station based system for extreme accuracy for lift and layer control, material monitoring, or where GNSS is not the ideal solution because of overhead obstructions
2D
– Road and highway projects
– Land reclamation projects
– Dam and reservoir construction
– New infrastructure projects

Cross-slope Only
Cross-slope control system to be used on motor graders for fine grading work for road maintenance, ditches and slope work
Single Elevation Plus Cross-slope
Single control system uses a laser or sonic receiver to control the lift of the machine blade and the cross-slope for flat, slopework, and finished grading

Dual Elevation
Dual control system that uses a laser receiver and a sonic tracer for higher accuracy lift control. Blade edge can be controlled independently or linked
---
Download the Trimble Earthworks App to Your Phone
Trimble Earthworks is designed to help operators of every level avoid guess work. Less guess work means less rework. You can now have this software at your fingertips. Click below to begin your mobile download of the Trimble Earthworks interface app. Use this in tandem with your Trimble Grade Control System.

Download the Trimble Earthworks app on Google Play.

Download the Trimble Earthworks app on the App Store.
Trimble Earthworks Assistant
Easily access consolidated Trimble Earthworks learning material and documentation, allowing for a shorter learning curve and less downtime. The Earthworks Assistant app makes it easy to learn and troubleshoot using any smart cell phone, even from remote sites.
---
3D Grade Control for Dozers
Smarter, faster and more accurate grading, with standard Connected Site functionality to bring the office and the machine together for increased efficiency.
Bulk Earthworks
Display design information and live cut/fill indications in the cab
Monitor avoidance zones with real-time information
Collect as-built data as the machine cuts to grade
Keep tighter control over safety issues
See precisely where dirt is being moved on site
Grading
Determine the position of each tip of the blade and compare it to the design elevation to compute cut or fill to grade
Drive the valves for automatic blade control or view in-cab lightbars based on the cut or fill data
Control the machine's automatic blade control settings in real-time
Adjust the machine's response to differing material conditions
Optimize the machine's performance for a particular grading task
Finished Grading
Achieve finished grade to millimeter accuracy with fewer passes
Place finished grade materials more accurately and in a shorter time period
Keep the material costs to a minimum and realize better profits
2D Grade Control for Dozers
A 2D Trimble system is an excellent first investment for contractors new to construction technology.
Grading
Use a single laser and laser receiver to measure the lift and tilt of the blade
Add another laser receiver or a slope sensor to measure the slope of the blade
Get elevation and slope guidance to get to grade quickly and accurately
Easily upgrade to a 3D grade control system
---
Want more info? Get in touch with us.
Learn how jobsites around the world are using Trimble Earthworks technology to be more efficient and profitable. Contact a Sitech representative today.
---