SITECH-SETX has bold beginnings when it was formed in 2010. The most reliable dealers in Construction Equipment and Construction site technologies came together to form SITECH-SETX.
Until this time there was very little interaction between equipment manufacturers and Job site technologies acting in unison for the benefit of the customer.
With the knowledge gained in 65 years of experience in the Houston Construction Market, the Tuckers knew that a partnership between equipment and technology was a natural fit.
SITECH-SETX has grown to be a reliable source for Construction Technology Solutions, offering services from;
Jobsite software,
Drone services and software
On machine control and guidance products,
Extended warranties
Telematics solutions that enable customers to manage the design plan, changes, production, and documentation requirements while lowering the cost of projects and improving back-office needs at the same time.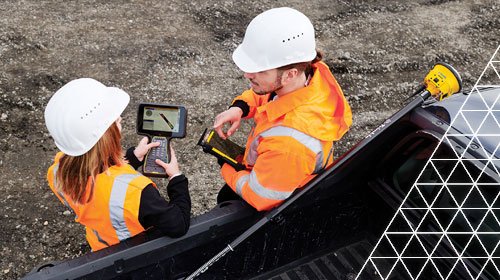 Constructing Better, Together
For over ten years, Trimble and SITECH have blended premium construction technology with service expertise, delivering you a partnership where technical innovation and local support meet hardware—and your hard work—for decades to come.